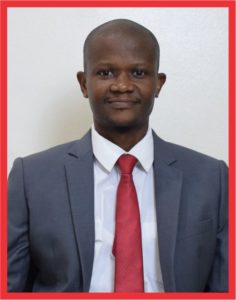 Olawale Ajetunmobi
Partner
o.ajetunmobi@afirstlaw.com
Olawale is a Partner with the Firm and a Notary Public for Nigeria. He was admitted to the Nigerian Bar as a Solicitor and Barrister over 15 years ago and has since been in active legal practice. Upon his admission to the Bar and to further position himself for legal practice at a global level, Olawale proceeded to take various comprehensive courses on the Law of the Sea; Maritime Law; Energy Law; and Human Rights and International Humanitarian Law.
As a Solicitor, he has acted for numerous corporate organisations, multinational corporations, governmental agencies and private investors on several transactions and has advised on a range of transactions involving contract and corporate matters, regulatory compliance, merger and acquisition of businesses and assets, banking, capital markets, transportation, real estate, intellectual property, etc. He has advised on a number of commercial and investment transactions. As a Barrister, he has also advised on a broad range of legal disputes and has been actively involved in diverse categories of complex litigation and arbitration matters in various areas of law both at trial and appellate levels. As a lawyer, he pursues clients' matters with uncommon vigor and depth and passion for result.
In 2016, following a strict screening process, Olawale was selected by the International Lawyers for Africa (ILFA) as one of the 22 African lawyers to participate in its flagship programme in the United Kingdom. In the course of the programme, he participated in the advanced legal training offered by leading United Kingdom law firms in a number of commercial legal practice areas – Oil & Gas, Power/Gas Offtake Arrangements, Sub-Contracting Arrangements, Mergers and Acquisitions, Restructuring, International Commercial and Investment Arbitration, Private Public Partnerships, Project Finance, Corporate Finance, Trade Finance, etc. He also took some seminar courses on international public law at the Lauterpacht Centre for International Law, University of Cambridge and at St. Peter's College, University of Oxford.
Olawale has notable international practice experience having worked as a secondee lawyer with the leading law firm of Pinsent Masons LLP, London. Working with the firm provided him with invaluable and world-class insight and understanding of the structuring, issues, risks allocation and agreements generally involved in international commercial contracts. He also had an exchange programme with 7 King's Bench Walk (Barristers' Chambers), London as jointly organized by ILFA and the Commercial Bar Association, United Kingdom.
Olawale is also experienced as a capital market solicitor. He has successfully completed a certification course of the Nigerian Capital Market Institute for Capital Market Operators in Nigeria. As intellectual property practitioner, he also successfully completed a General Course on Intellectual Property offered by the World Intellectual Property Organization, an agency of the United Nations.
In recognition of his outstanding legal practice, he was appointed a Notary Public for Nigeria by the Chief Justice of Nigeria in April, 2018.
Olawale has a proficiency certificate in management from the Nigerian Institute of Management and has completed a training in Lean Six Sigma (Green Belt). He was a part-time lecturer of Business Law in a higher institution, and he is a volunteer counsel with the Lagos Public Interest Law Partnership. He is actively involved in charity programmes for the aged. Recognised as a "Silent Go-Getter", he continually aspires to be a well-rounded international lawyer of repute.
________________________________________________
Olabisi Onabanjo University, Nigeria – LL.B
Nigerian Law School – BL
Nigerian Capital Market Institute
________________________________________________
Banking and Finance
Capital Markets
Corporate and Commercial
Employment
Energy and Infrastructure
Intellectual Property
Litigation, Arbitration and ADR
Mergers and Acquisitions
Real Estate
Transportation
________________________________________________
Nigerian Bar Association
International Lawyers for Africa